Shared room package $3,150
We have limited space available for this once in a lifetime experience. We will only be accepting 10 reservations for this five-night six-day retreat, and they will go fast! Our shared room package is perfect for you and your best girlfriend or family member. You will be booked together in a beautiful apartment style room at the Grand Hyatt Resort with two queen beds. If you are traveling solo and don't mind a shared room for a cheaper rate, that is not a problem. We are happy to pair you up with another fantastic woman with shared interests and inspiration for joining our retreat. There will be plenty of time beforehand for you to connect via social media and get to know your roommate before November. The women who will be joining us are going to be nothing short of amazing, so take the risk! You might walk away with a new lifelong friend.
Retreat Recap
Grand hyatt room amenaties
Hyatt Grand Bed®

300 thread count linens

Furnished balcony with chaise lounge, two chairs and one table

Floor-to-ceiling windows

Robes

Slippers

Spacious dressing area with double closet

Walk-in shower with rain, hand and wall shower

Double sink

Magnifying mirror

Separate vanity

Hairdryer

Iron/ironing board

Dining area

24-hour room service

Minibar

Two bottles of water

Coffee maker

47" HDTV with satellite/cable channels

Video on demand

Goose-feather pillows and duvet

Mini hub station

Voicemail

High-speed Internet access

Dataport

Thermostat control

Ceiling fan

Windows that open

Concierge during regular hours

In-room safe large enough to store a laptop computer

Safety box available at front desk
katie and bradfor willcox
Katie and Bradford Willcox visited Playa Del Carmen for the first time in 2006 and fell in love with the energy of this charming Mexican city. Over the past decade, Katie and Bradford have been living in Playa Del Carmen for several months per year and considered it to be their home. As certified open water and cave scuba divers, Katie and Bradford have explored the underworld of the cenote cave and caverns and well as the open waters of the Caribbean sea. They have explored all the beautiful Mayan ruins in the Yucatan and found climbing Coba to be the most energetic and extraordinary experience of them all. Katie and Bradford will guide you to some of their favorite local beaches, restaurants, and shops that you won't want to miss. Using their relationships within the city of Playa Del Carmen, Katie and Bradford can guarantee you will have an experience to remember.
mind, body, soul workshops
Daily workshops with Author and Public Speaker, Katie Willcox. Katie is known for her innovative approach to self-love and body image, which is why she most recently partnered with Shape Magazine to teach her body image workshops at the first ever Escape with Shape & Miraval Resort and Spa. She inspired the next generation of Girls Scouts with her self-love workshops at the G.I.R.L. 2017 conference. Katie continues to be a keynote speaker for several Wanderlust Festivals nationwide, receiving rave reviews from attendees. This retreat is your opportunity to work with Katie in a small group setting and receive one-on-one guidance and interaction. Each day Katie will be leading a group workshop and provide you with individual and group challenges that will assist you in challenging the perception you have of yourself and the world.
topics include
Examining your current sense of self and world view

exploring the conscious and subconscious mind

advertising tactics and agendas

media manipulation

examining the cause and effect of the western beauty ideal

diet culture and why healthy is the new skinny

identifying the negative effects of social media and transforming it into a platform for positivity

defining a healthy sense of self

defining authentic health and wellness

accountability and the art of self forgiveness

ending the war within and reconnecting your mind, body, and soul

discovering your voice and speaking your truth

overcoming fear and self doubt

cultivating healthy relationships

discovering and pursuing your purpose in life

connecting to the warrior within and the collective consciousness of the female spirit.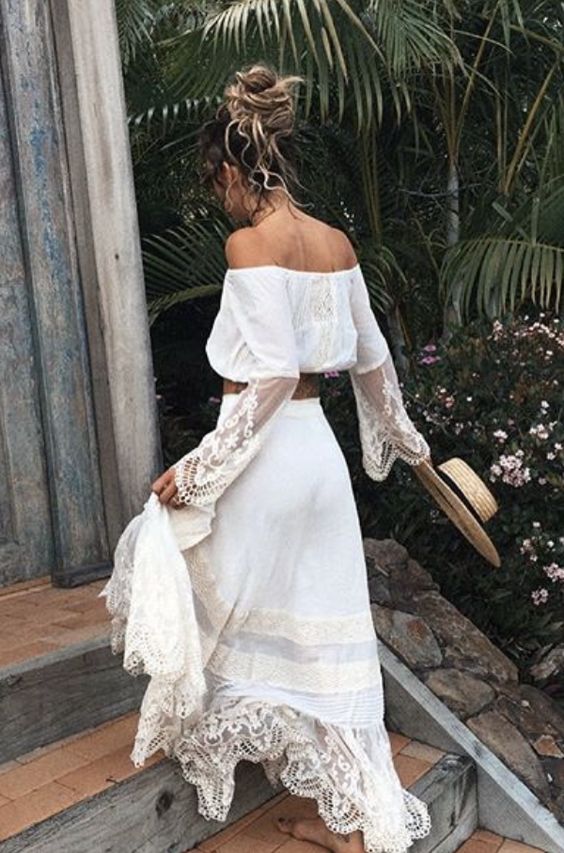 As you are busy having fun and focused on self-growth, taking photos of your favorite moments is next to impossible (and it can take away from an authentic experience). That is why our professional photographer and videographer team are going to capture this experience for you. Each person will receive the following:
A Dropbox folder of photos documenting each day of the retreat
A professionally edited highlight video of the Soul Seeker retreat experience
A Warrior Within portrait taken prior to your final dinner celebration
A Warrior Within group photoshoot taken prior to final dinner celebration
We have to keep some secrets because it is often the little things we don't expect that can create the most magic in our lives. Let's just say there will be many surprises on this journey including an epic swag bag of our favorite products.
grand hyatt resort amenities
Breakfest included daily

luxury spa

gym access

beach front property

free wifi
Spectacularly located on a 460-feet (150-meter) stretch of Playa del Carmen's most beautiful white sand beach and turquoise waters, at the corner of 26th Street, the heart of La Quinta Avenida (Fifth Avenue), Grand Hyatt Playa del Carmen Hotel is steps away from the shopping, party and gastronomic scenes. Discover El Paseo, Grand Hayatt's own extension of La Quinta Avenida with authentic local food. The design concept by acclaimed Mexican architect Sordo Madaleno and award-winning New York based Rockwell Group translates into spaces that are original and memorable, making this hotel in Playa del Carmen the ideal spot for you to explore and enjoy this delightful destination to the fullest, whether at our own facilities or out and about.
The Grand Hayatt hotel offers a variety of amenities to make the most of your trip to this beautiful coastal town. The spacious guest rooms include terrace suites and gorgeous views of the Caribbean Sea. Indulge in the relaxing Cenote Spa, or experience the pristine beaches with nearby beach clubs. If you are looking for tourism information, the knowledgeable and friendly hotel staff will assist you with all of your questions and concerns.
Grand Hyatt Hotel in Playa del Carmen is located in paradise, so be sure to explore the magnificent waters and preserved mangroves. Take advantage of the exclusive beach cabanas and relax in the beachside oasis.
Adventure Day 1: Road Trip to Ancient Mayan Ruin, Coba
1.5 hour bus ride to coba ruin

private guided tour through the ancient city

climbing Nohoch Mul pyramid

lunch

swimming and snorkeling in cenote Choo-ha

stoping at local shops roadside

1.5 hour bus ride back to the grand hyatt

Adventure day 2: day trip to kantun-chi cenote park

25 min shuttle ride to kantun-chi cenote park

private group tour of underground river and cave, Grutaventura

lunch

access to entire cenote part with 4 public cenote pools

private access to cenote #5 that is closed to the public

25 min shuttle back to the grand hyatt
creativity
In honor of all that you are and will ever be, Katie will be leading a creative exercise on our last day that will symbolize your accomplishments and self-growth through the process of creating a flower crown. Each addition to your handcrafted crown will hold a personal meaning that you will be able to celebrate as you wear it proudly to our final dinner celebration.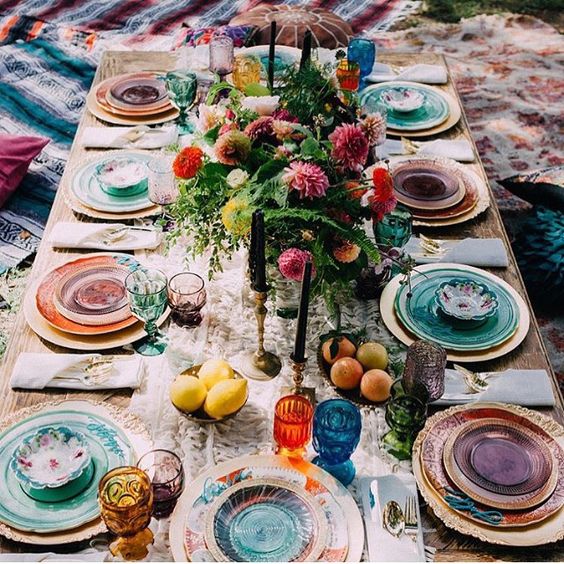 On our last evening in Playa Del Carmen, we will join together to celebrate the beauty of our experience and the power of being female. Our "Warrior Within" themed celebration will include each woman depicting her warrior within through white-colored attire of her choosing. We will proudly sit with our flower crown of accomplishments resting on our heads as we share not only a beautiful meal but also our hopes and dreams for the future.
transportation
You will have a private driver who will greet you upon arrival at the Cancun airport. On the last day, our team will schedule a private driver to arrive at the Grand Hyatt to return you to the Cancun airport 3 hours before your scheduled departure time.
Personalize your experience
As you can see we, have some fantastic experiences scheduled for you, but it is important to remember that you are the captain of your ship. We are here to assist you in having the best time possible, whether that is relaxing and enjoying the sun at the beach, or adding more adventures to your list. Every person is different, and that is what this trip is all about. What do you want to experience? We are here to help you customize your travel experience and will be in contact with you to inform you of additional adventures, beaches, restaurants, and shops you can explore in Playa Del Carmen, Mexico.
reserve your shared room space today
We will only be accepting 10 individual reservations in total for this once in a lifetime opportunity. First come first serve. Must be 18 and over and have a valid passport to attend. We will be accepting a non-refundable $500 down payment of the $3,150 total, to reserve your place as one of our 10 guests. Once you have agreed to our terms and conditions and have completed your $500 down payment transaction, we will personally be in contact to set up your preferred payment option moving forward. Are you one of our 10 guests?
Shared Room Package Down Payment
This non-refundable $500 down payment reserves your place as one of the 10 guests that will attend the first ever Soul Seeker Retreat with Katie and Bradford Willcox in Playa Del Carmen, Mexico, Nov 28th - Dec 3rd, 2018. Once you have committed to our retreat, we will be in contact with you shortly to select a payment option that suits your needs for the remaining balance of $2,650. We are so excited to connect and we look forward to meeting you in November!